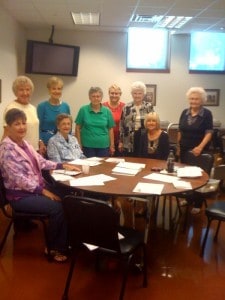 VOLUNTEER
Interested in volunteering at the Doss? We love our volunteers and can always use more! Our volunteers get a choice of working in Archives, Events, Facilities Maintenance, Visitor Services, and more! Flexible schedules and some awesome perks!
***Needed Volunteer Docents***
The Doss Center staff actively recruits volunteer docents with a passion for our western heritage.  Docents should have the ability to effectively communicate their enthusiasm and knowledge to visitors of a variety of ages and backgrounds.  Please contact Chasity Walsh at 817-599-6168 or education@dosscenter.org for more information.
EMPLOYMENT OPPORTUNITIES
The Doss Heritage and Culture Center offers part time and full time employment
At the DHCC our mission is to collect, preserve, and exhibit the history of Parker County and Texas through cultural and educational events that raise community awareness and pride in our western heritage.
The museum employs full-time, part-time and hourly professionals as well as offering internship opportunities. Employment opportunities are listed below.
Full-Time Positions
There are no Full-Time positions available at this time.
Internships
There are no Intern Positions available at this time.