GROUP TOURS
Guided tours of the Doss Heritage and Culture Center exhibits are available for small and large groups, schools and private organizations.  Each tour is tailored to best suit the audience.  Tours include a detailed exploration of life in Parker County and Texas.  Tours will begin with the Comanche Indians who once roamed the Texas plains and continue with the lives of the early settlers in and around Parker County. Another highlight is a look at famous Texans and pop culture icons Mary Martin and Larry Hagman.
The DHCC has rotating exhibits that change throughout the year.  Topics of these exhibits vary.  See the Exhibitions tab for information on our current and upcoming exhibits.
Tour reservations should be made no later than two weeks before your requested tour date.  Due to events and gallery maintenance, tours are subject to availability.  A confirmation page will be sent to you by email with the details of your tour after the booking has been secured.
Please have the following information ready when you Call OR Email our Program and Events Coordinator at,  (817) 599-6168 or Events@DossCenter.org
Organization
Address
Contact Name
Class or Group Size
Phone Number
Grade Level
Fax
Number of Adults
Email
Tour Date
*Guided Tours are $3.00 per person, if your group wishes to view the Museum on a Self-Guided Tour this is FREE of Charge as we do not charge admission.
EDUCATION
The Goal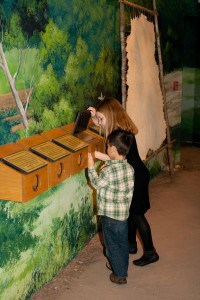 The overarching goal of the education department is to create a mutually beneficial relationship which will enable both the schools and the DHCC to educate students about the rich history and culture of Parker County and Texas.  The use of interactive methods and hands-on learning is the best way to achieve this goal and connect with students from all levels.
Educational Offerings
Our education department offers many different options for your school to choose from based on your needs.
Interactive guided tours give you and your students a chance to explore our museum and all it has to offer.  Students will explore a Comanche Teepee, White Bison Skeleton, the building of a log cabin as well as Mary Martin's costumes, piano and her son Larry Hagman's memorabilia.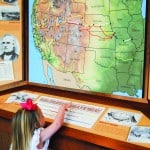 The DHCC offers personalized lessons on Parker County and Texas history to suit the individual needs of different grade levels. Topics range from the Alamo to the Civil War, Native Americans to Early Settlers, Agriculture to Cowboys and Trail Drivers.  These lessons can be tailored around your curriculum, paired with a guided tour, or used as a classroom supplement.  Interactive lessons  help to create a hands-on learning experience through the use of activities and games that bring history to life.  Any lesson can be customized to be age appropriate
For information on field trips please contact our Program and Events Coordinator at, Events@DossCenter.org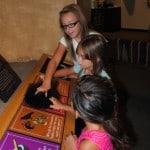 Photo by Sassafras Photography
www.landiwhitefieldphotography.com