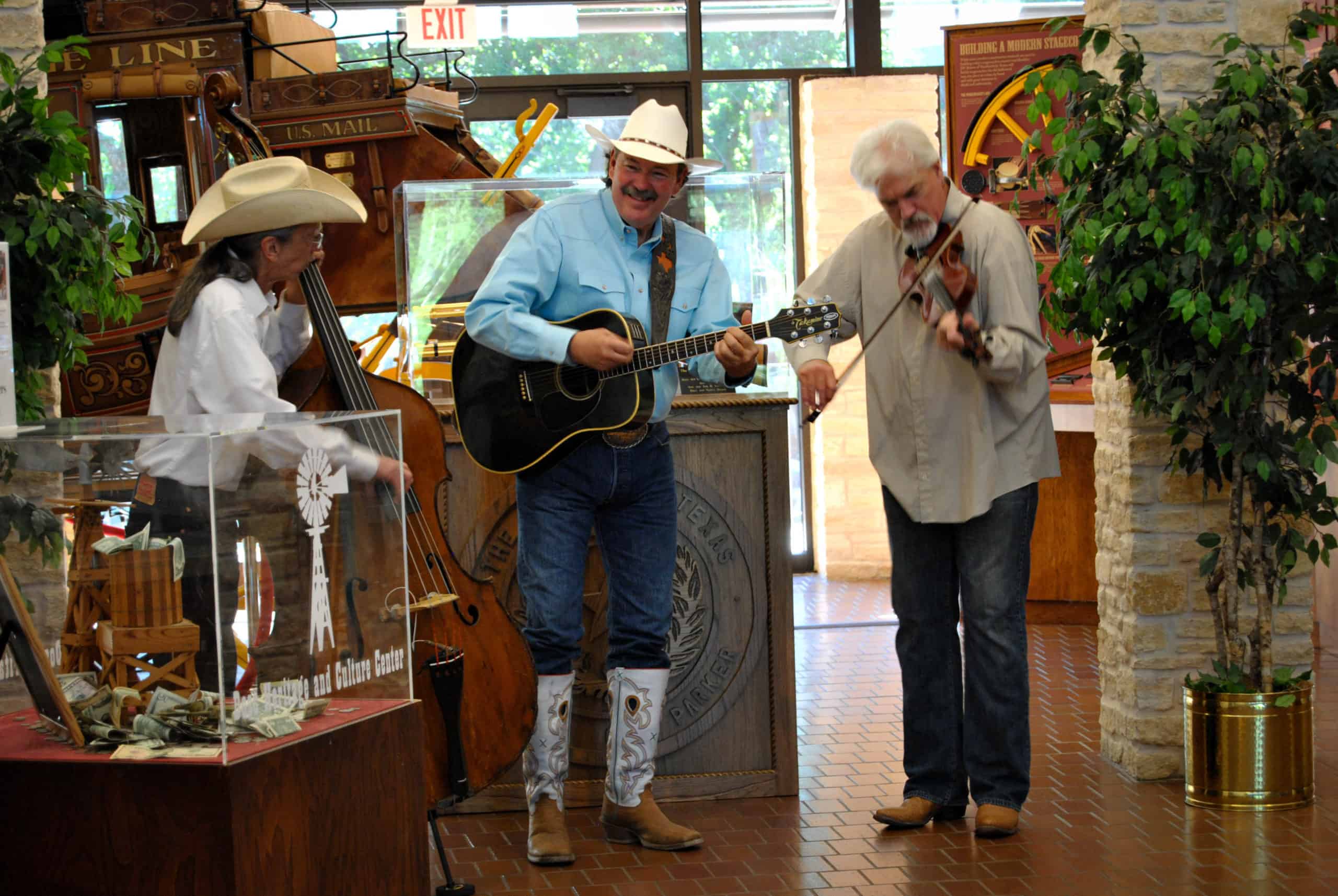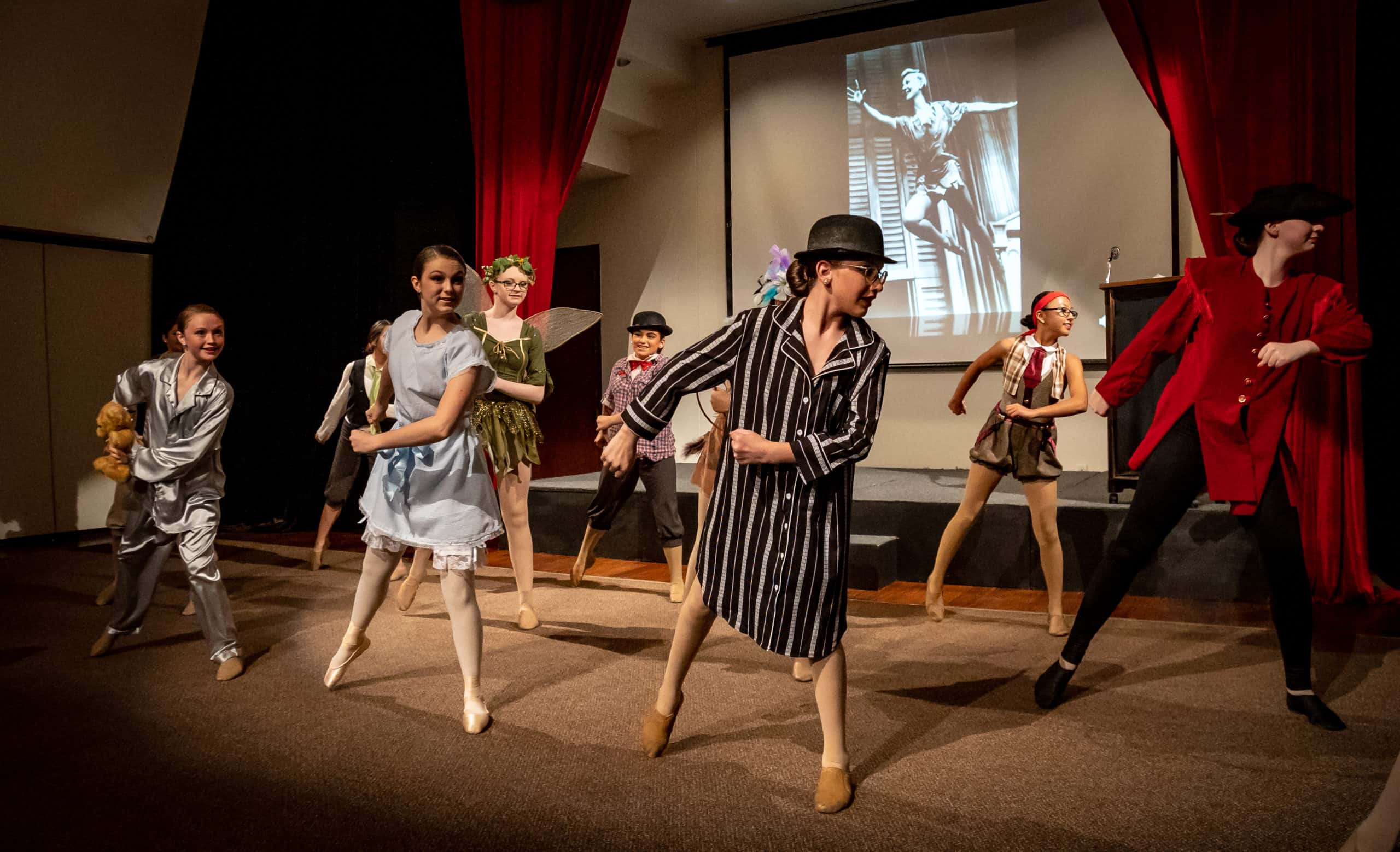 The Doss Heritage and Culture Center is a 501c3 organization over half of our operating budget comes from private donations and fundraising. We rely on the generosity of our community to help keep history alive. Throughout the year we have different events that help raise funds to support our mission! Check out some of our upcoming events and opportunities to support the Doss!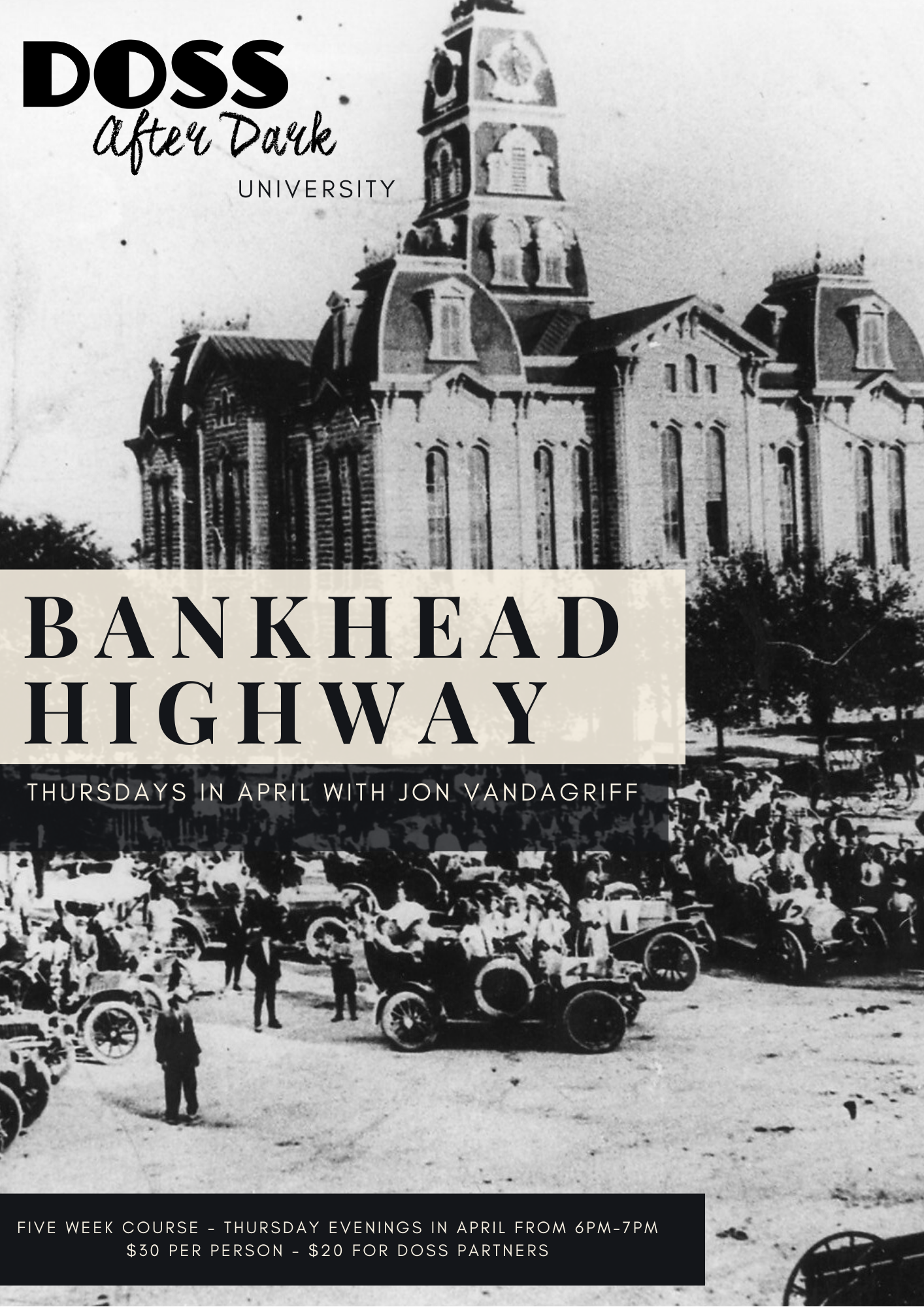 Feb 29: Wild West Murder Mystery Dinner
6pm, $50.00 tickets (includes dinner & drinks)
Can you solve the mystery at the Gravestone Saloon? With the last three sheriffs mysteriously shot in the back, Gravestone had become a lawless town run by a bunch of outlaws known as The Ranchers. We need your help to keep the peace. Over dinner and Drinks you can help solve the mystery or will you be the killer? This night of fun helps to support the free education programs at the Doss Heritage and Culture Center!
Dinner will be catered by Baker's Ribs and beer and wine are included in your ticket. 
Thursdays in April: Doss After Dark with Jon Vandagriff
6-7pm, $30, Registration Required
Join us for the newest session of Jon Vandagriff's popular class here at the Doss Center – this 5-week class will focus on the history and importance of The Bankhead Highway. Learn More. 
 April 18: Capturing Legacy
7pm, Tables & Sponsorship Opportunities Available
Individual Tickets wil go on sale Feb 24, 2020
Join us for an evening of fun & dancing, as we celebrate the opening of the new Legacy Gallery - an intimate story of Parker County over the last 100 years.  Learn More
Aug 15: Clays for Cabins Skeet Shoot
Tickets & Sponsorship Opportunities Info TBD
More information coming soon. 
All funds raised will benefit Pioneer Cabin Park. 
Get Involved
Doss Volunteers help us bring history to life! Volunteers serve as docents, help with our education programs, special events & more!
Join as a Partner
Build a lasting relationship with the community
Doss Partner
This partnership will allow us to continue to offer free admission and free programing to a future generation of history lovers and their families who, without your gift, might not have the means to visit our museum.
Doss Business Partnership
When it comes to our Business Partners, we understand how important it is for you to foster relationships, build credibility, and increase visibility. Business partnerships provide all those things and more! In turn, your annual support ensures the legacy of life-long learning for generations to come.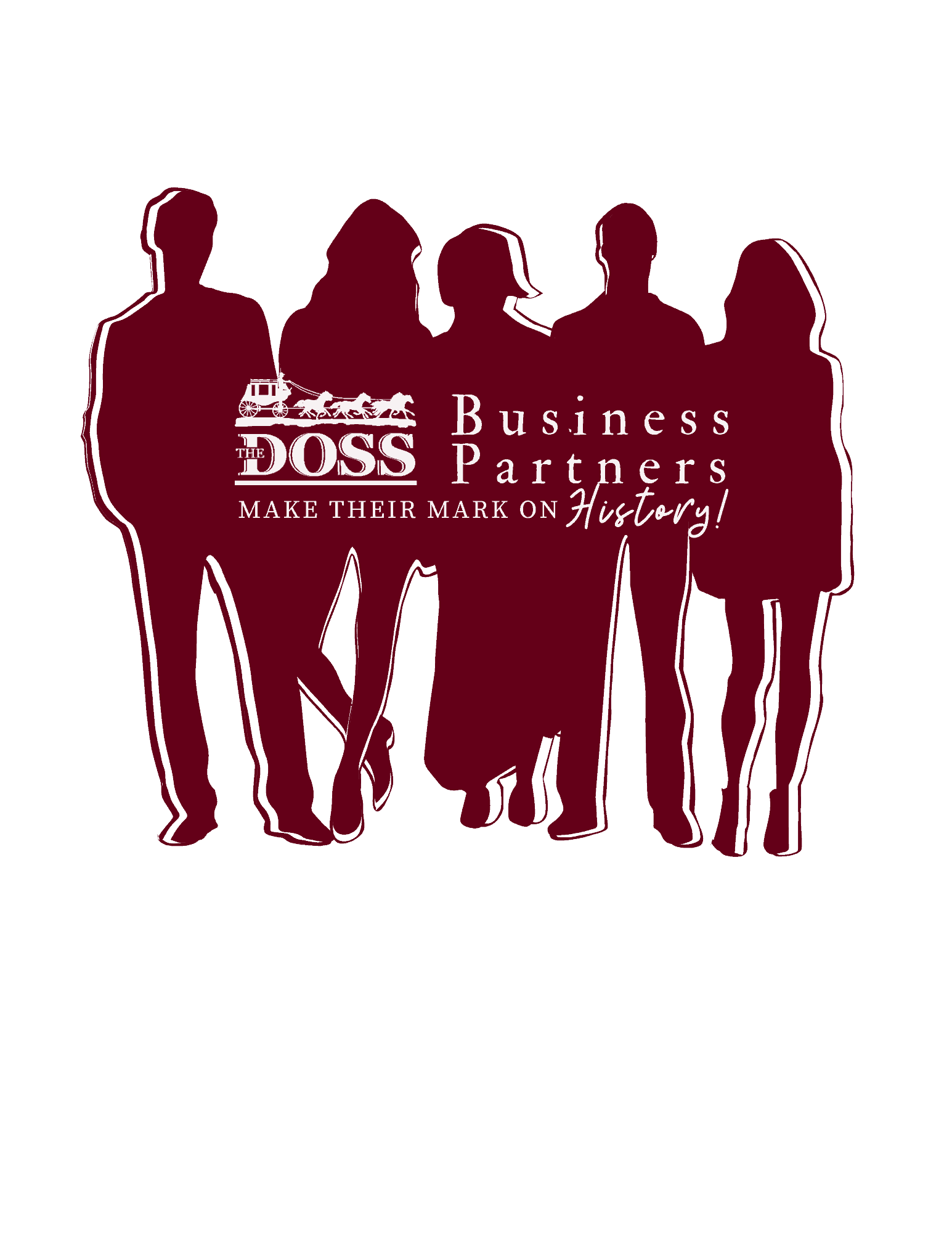 Museum Hours
Tues – Sat : 10am - 5pm
Thurs : 10am-8pm
Sun & Mon: Closed
Mailing Address
PO Box 215 
Weatherford, TX 76086 
Mission Statement
The mission of the James and Dorothy Doss Heritage and Culture Center is to collect, preserve, and interpret the history of Parker County through cultural and educational events that raise awareness and pride in our western heritage.