Each camp crate will be available for Pick-up beginning on the dates listed below! 
Parents – Pickup instructions will be emailed out prior to each boxes release date! Shipping is available for each individual Crate at an additional shipping fee of $10.00. If you wish to have your child's Camp Crate Shipped please call Ciara our Marketing Manager (817)599-6168 and we will add the shipping fee to your order prior to processing!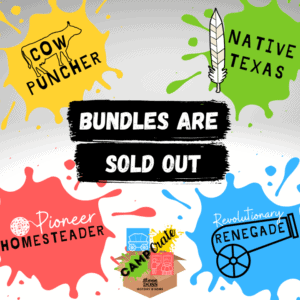 This Bundle of Fun includes 4 unique Camp Crate themes! Each box will focus on a different time in Texas History.
Learn more and purchase all four boxes here! 
Each Box will Release Separately,
2 Weeks apart on the dates listed below.
Price: SOLD OUT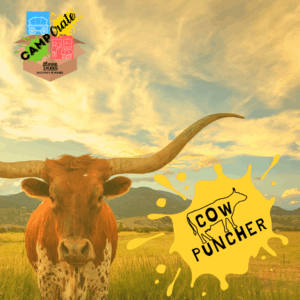 Do you have a hankering for some good ole fashioned cowboy fun? This is a once in a lifetime opportunity for you to hit the dusty trail with some of the most legendary cowpunchers.
Included in our crate is a collection of STEM, art, crafts and life skills to help teach you about the cowpuncher way of life. Saddle up and get ready to ride!
Release Date: June 16, 2020
Price: SOLD OUT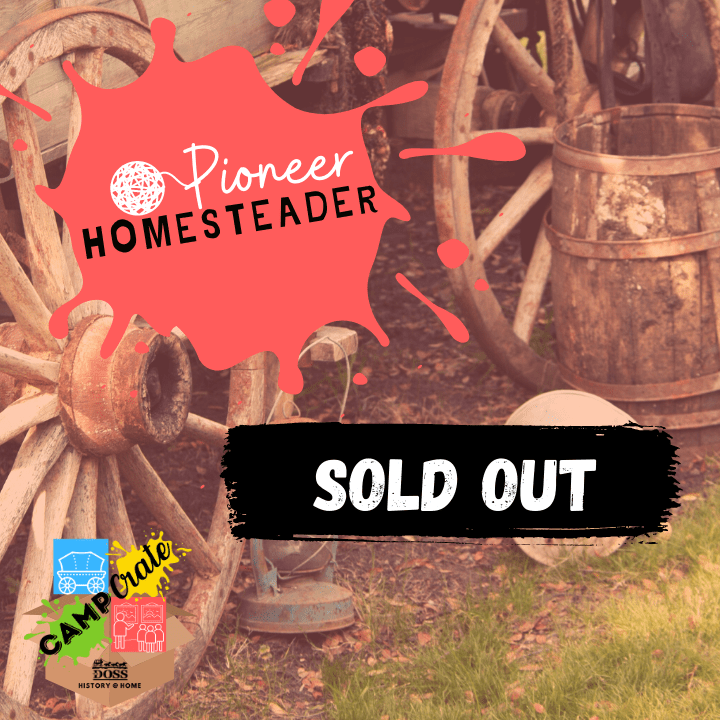 Pioneer Homesteader Camp Crate
Life on the prairie is not for the faint of heart. Immerse yourself in the day to day life of a Texas homesteader through a crate filled with tactile items, fun activities and real life scenarios developed to challenge your students ingenuity.  
Grab your most important belongings and get ready to go on the journey of a lifetime.
Release Date: June 30, 2020
Price: SOLD OUT
Are you a Doss Partner?
Not a Doss Partner? You can become one today and get a discount code emailed to you! Visit our Doss Partner Page to learn more.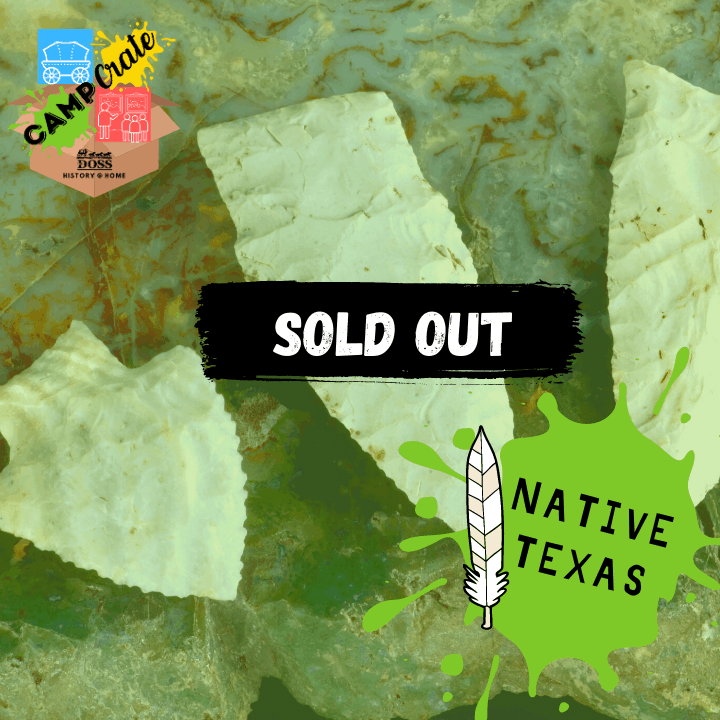 Lets take a journey back in time where the Texas plains where still filled with wild North American Buffalo and the birds soared across the skies. This crate is nothing short of a time machine bringing you back to the roots of the rich and beautiful Native Texas.
Inside you will find exciting crafts and activities along with a plethora of information about our Native Texas.
Grab a shovel and lets dig up some history.
Release Date: July 14, 2020
SOLD OUT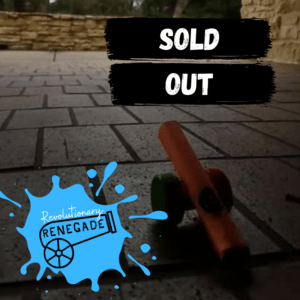 Come and Take It! The battle is upon us and the only choice left is to fight for our freedom. Are you willing to stand up and fight?
This crate is chocked full of Texas Revolution History accompanied with thrilling activities and games. You will not want to miss out.
Release Date: July 28, 2020
SOLD OUT
Museum Hours
Tues – Sat : 10am - 5pm
Thurs : 10am-8pm
Sun & Mon: Closed
Mailing Address
PO Box 215 
Weatherford, TX 76086 
Mission Statement
The mission of the James and Dorothy Doss Heritage and Culture Center is to collect, preserve, and interpret the history of Parker County through cultural and educational events that raise awareness and pride in our western heritage.